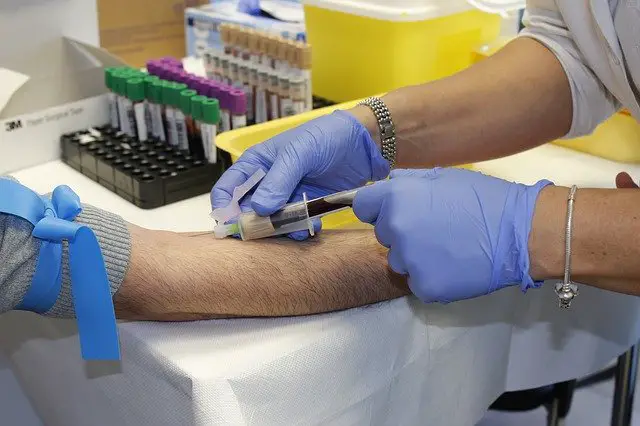 Becoming a Certified Nursing Assistant is a very rewarding career path for those wishing to positively impact the lives of others. Because of the high demands of this position, as well as the focus needed to give patients the best care experience possible, the training and testing processes can be quite rigorous.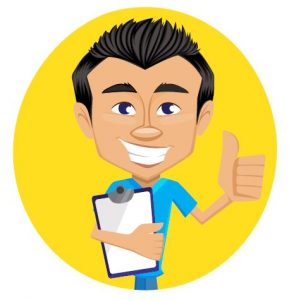 After an average of 100 hours of training, to earn a certification one must pass the CNA examination which includes both written and skills tests. Once the tests have been passed you can gain your license through the state's CNA registry and you can begin your career as a Certified Nursing Assistant. While the written test is taken in a standard classroom testing setup, you will have to perform the skills portion of the CNA test in front of an evaluator. Across states, there are three common third party test providers who administer the CNA exam. They are Prometic, Pearson Vue and Headmaster. While each state is different, typically you'll need to demonstrate five different skills during the CNA skills test, with hand hygiene being required in most locations. Skills that may be demonstrated include:
Hand hygiene

Applying knee-high elastic stockings

Bedpan assistance

Ambulation using a transfer belt

Denture cleaning

Recording a radial pulse

Counting and recording respirations

Dressing clients with weak or injured arms

Feeding patients

Assisting with bed baths

Recording and measurement of patient or client blood pressure, weight, and urinary output

Patient side positioning

Foot care

Providing mouth care

Perineal care

Moving the patient from a wheelchair to a bed using a transfer belt
Students taking both parts of the exam must pass with at least 70% accuracy in order to receive certification. If the thought of taking the CNA skills test makes you nervous, following these tips will ensure that you approach test day with confidence, knowing that you are about to make your future patients safe and comfortable as you attend to their every need:
CNA Skills Test Tips
The CNA exam, having two distinct parts, will necessitate two different types of study. The written test will cover basic knowledge of patient care, infection control, state laws requiring licensing and educational requirements, and other information pertinent to nursing and patient care. There are any number of CNA practice tests available for candidates to study to prepare for the written exam. This site includes a number of free practice tests to assist you in your preparations for that section of the test.
The clinical skills test will become theory in practice, demonstrating for a qualified nursing evaluator those skills that are necessary to perform as part of a CNA's job. As you study to become a CNA, practice the skills listed above with regularity so that you can talk yourself through the steps with little to no thought. Unlike the written portion of the test, there's not really a free CNA practice skills test that you can find online to practice for the exam, as you'll need to physically perform each task. However, if you follow along with our CNA skills test study guide below, you'll be in a good position to perform well on the skills exam when that day arrives. We highly recommend that you practice the skills portion of the test with other peers who are also currently enrolled in a CNA training program or are currently working as a nurse aide. This will surround you with like-minded individuals who can provide each other with feedback and support as you perfect your personal care skills.
You won't want to have to retake the test, so until you pass the exam it's critical that you practice as much as you can, asking friends and family members to also evaluate your bedside manner as well as basic skills such as taking a temperature, taking blood pressure, and administering medication. The more constructive feedback you receive, the more you can learn about what you need to improve upon in order to excel in this important work.
Tips For Success On Test Day
You may be nervous as test day approaches. Relax! You have been trained for just such an occasion, and unless you were sleeping or absent during training, you will likely do just fine. Here are a few tried and true tips for passing the CNA skills test on the day of your examination:
Verbalize your steps as you perform them. This will not only bring you more clarity regarding your process, but it will also make your intentions more clear to your evaluator, allowing them to give you a more accurate score.

Make sure your voice is loud and clear, but pleasant. Think about how you would explain your actions to the patient you are caring for, and seek to make them feel safe and comfortable in your presence.

Smile and have fun with it! You obviously enjoy this line of work, or you would not have chosen to pursue it. Keep your "why" in mind as you finish this last leg of your certification journey, and look forward to all of the quality patient care you will be able to perform shortly.

Don't linger on a step. Perform your care with confidence and attention to detail. Show the evaluator that you value each step of care that you are able to perform for your patient.

If you make a mistake, or if you miss a step, acknowledge the error and seek to correct it or back up and repeat it. Even on the job, a CNA can make mistakes. It is important to realize that this will happen, and you must be okay with the process of receiving corrective feedback and fixing mistakes.
Above all else, communicate your passion for what you are doing, and why you chose to pursue this line of work in the first place. Evaluators are far more likely to consider you a worthy certification candidate if they see that you are earnest and willing to learn on the job. Clear your mind of negative thoughts, jump into the CNA skills test with excitement and fervor, and do your best. You'll be framing your certification in no time! Good luck to you in your career!
Image by Antonio Corigliano from Pixabay