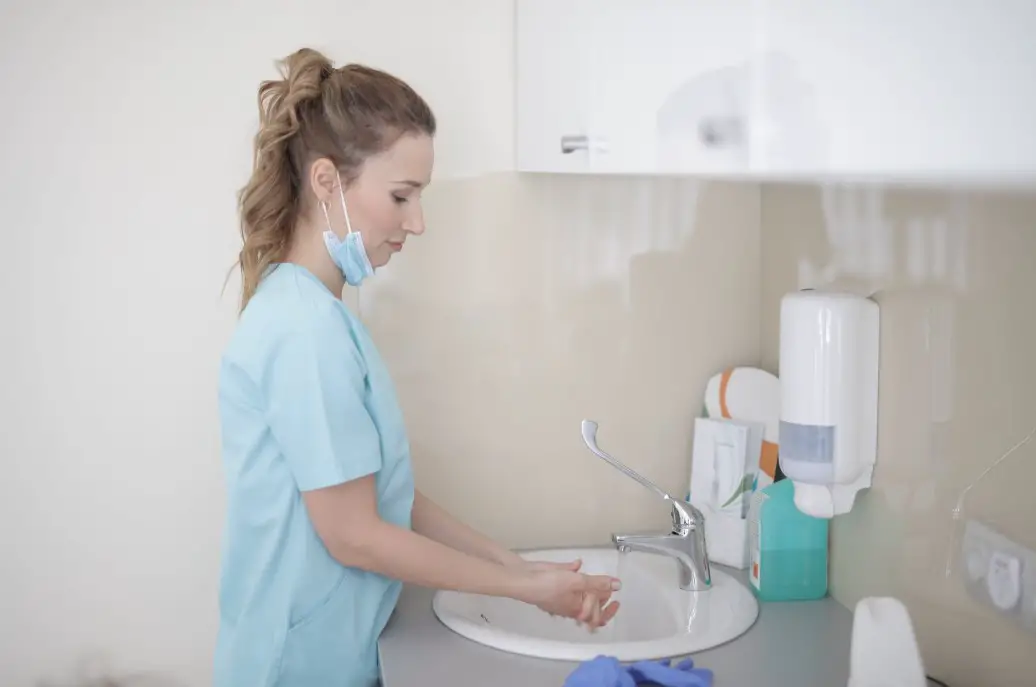 STNA stands for state tested nurse assistants (or state tested nursing aides). What does an STNA do? An STNA works under the supervisions of a registered nurse or a licensed practical nurse to provide care to patients in a variety of healthcare settings such as nursing homes and hospitals. STNAs assist patients in performing many day to day tasks such as bathing, eating, ambulating, and hair care. They can also perform certain medical tasks such as taking vital signs and assisting the patient with range of motion exercises.
STNA vs. CNA
It can be confusing when you see all of the various monikers used by nursing assistants. Some common acronyms and names include:
CNA (certified nursing assistant)
LNA (licensed nursing assistant)
NA (nursing assistant)
These roles are all technically the same, the names just change depending on which state you're in. An STNA in Ohio is just a different name for a CNA in Florida, an LNA in New Hampshire, or an NA in New Jersey.
How do you become an STNA?
There are several steps to becoming an STNA in Ohio, the first one being admitted to an STNA program where you can learn the basics of the job. Typical requirements for admittance include:
16+ years of age
Valid ID
Passing a background check
Ability to read, write, and speak English
High school diploma, GED or equivalent
Passing a TB test, as well as up to date vaccines for common diseases like MMR and meningitis
The instructional programs are known as NATCEP, or Nurse Aide Training Competency Evaluation Program. These programs are required by law to include a minimum of 16 hours of work at a care center under the supervision of a medical professional. State law also requires a minimum of 59 hours of classroom training for a total of 75 total hours of education and instruction. 
Once you have completed the classroom and clinical requirements of the STNA course, the next step toward certification is to pass the Ohio STNA test. Tests are administered at D&S Diversified Technologies testing facilities around the state. There are two sections of the test, the knowledge exam and the STNA skills test. The knowledge portion consists of multiple choice questions and can be administered on a computer, with pencil and paper, and also can be administered verbally. 
Topics covered on the knowledge test include everything from infection control and patient safety to mental health and data collection and reporting. Many aspiring nursing assistants utilize our site's Ohio STNA practice tests to help prepare for exam day. If you're looking for such a resource, be sure to check out all our STNA and CNA practice tests.
The STNA skills exam requires you to show up in clinical attire and ready to perform. A proctor will ask you to perform five separate skills to demonstrate within 35 minutes to prove your competence in working with a patient. You can learn more about the required skill test categories on our list of CNA skills page. 
Once you've completed both sections of the exam your results will be made available online via the testing provider. You'll have three chances to retake a failed test. If you pass one half of the test you will not be re-tested on that, you will only need to pass the section you failed.
Ohio STNA registry
When you apply to take the STNA exam you also apply for placement on the registry. You must be listed on the Ohio Department Health Nurse Aide Registry to work as a nursing assistant. To complete your application you will need to supply copies of your STNA certification along with the completed application form – available here.
Once your application has been accepted and you are listed on the STNA registry you will need to keep up with Ohio's continuing education requirements for nurse aides. Contact the registry for more information on the most up to date requirements. 
Where can I find STNA classes? 
There are locations across Ohio such as community colleges, nursing homes, and more that offer in-person classes as well as blended learning opportunities with online courses mixed with in-person clinical training. You can find listings for courses and training centers on our Ohio STNA classes page. 
What is the average STNA salary in Ohio?
According to the Bureau of Labor Statistics, the average annual wage for an STNA in Ohio in 2019 was $28,690. The average hourly wage was $13.79. These numbers are slightly lower than the average rates across the United States where the average salary was $30,720 and the hourly wage was $14.77.