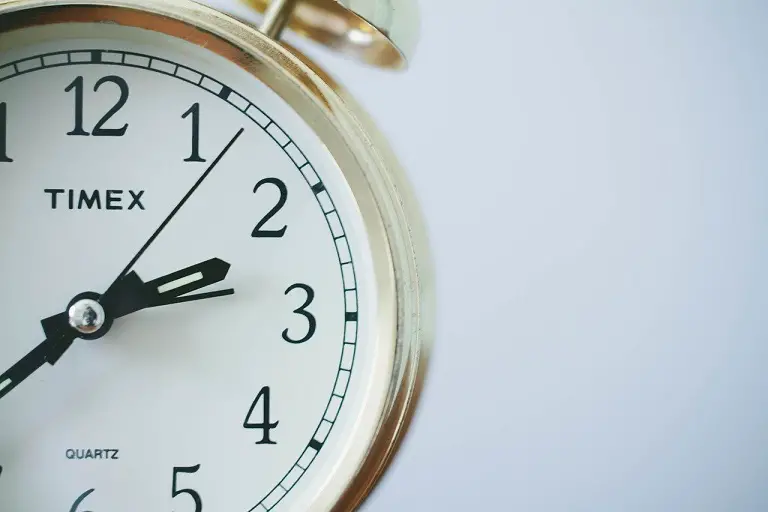 What is a CNA?
What does CNA stand for? CNA stands for Certified Nursing Assistant. They care for patients that are a variety of different ages and disabilities in hospitals, mental health facilities, clinics, and some offer in-home service as well. Most work at nursing homes or assisted living facilities. How much do CNAs make? According to the Bureau of Labor Statistics, the median CNA salary is about $31,000 a year.

CNA Educational Requirements
One of the educational requirements for a CNA career is a high school diploma or GED. With that requirement out of the way you'll need to earn a CNA certification. That can be done online, at a college, or a trade school. In a typical nursing assistant program, the student will learn basic nursing skills, anatomy and physiology, nutrition, and infection control. Programs also can offer hands-on instruction for more experience in the work field. If a nursing assistant wants to go back to school later on to advance their career, they can transfer their credits and pursue a degree to become an LPN, licensed practical nurse, or an RN, a registered nurse.
Typical CNA Work Hours
The most common work hours for a CNA are 8-hour shifts or 12-hour shifts. A CNA can work five 8-hour shifts or 12-hour shifts with an extra day off. Places like hospitals and nursing homes let nursing assistants work three 12-hour shifts per week for their typical CNA hours.
How many hours do CNAs work in a week?
Nursing assistants are typically full time, and work 32-40 hours a week. Each facility or workplace has a variety of hourly options for CNAs. Most CNAs have to work every other weekend to cover shifts as well. Common eight hour shifts for CNAs are from 7AM to 3PM, 3PM to 11PM, or 11PM to 7AM. Most employers will try to maintain some level of stability in schedules, so workers can get used to their hours, although every workplace environment is different.
CNA Working in a Nursing Home VS. Working in a Hospital
Certified Nursing Assistant hospital positions tend to pay better than Nursing Home positions. Salary.com shows that a typical nursing assistant makes $31,487 at a hospital. CNAs working at nursing homes tend to make $26,354 working at nursing homes. Benefits and insurance packages may be better at hospitals than nursing homes. There are pros and cons to working at either of these types of facilities. Let's explore what it's like to work at nursing homes.
Most Certified Nursing Assistant careers start at nursing homes. It's a great way to gain experience before departing and continuing the career in hospitals or clinics. CNAs typically have the same patients daily. Some say this workplace environment is faster than what you'll experience in a hospital. Usually nurses are responsible for the care of about 12-24 patients per day. Some CNAs decide to continue working in nursing homes throughout their CNA career because they have the same patients every day and enjoy the fast paced workplace.
CNAs typically have a hard time finding an initial position at a hospital, and may have to get their start through volunteering, internships to get nursing assistant experience. It is easier to find work in a hospital by enrolling in a hospital's CNA program if you are not yet certified. Working in a hospital environment tends to be much slower than working at a nursing home. Working as a CNA in a hospital usually means you'll be dealing with a lot of patients. The big difference here is that you'll have more help covering your patients than you typically would at a nursing home. The other big difference is variety. There will be more turnover of patients in a hospital than you'd see at a nursing home, so the names and faces will change a lot day to day, as well as your to do list. Hospitals may also require Certified Nursing Assistants to take extra classes to assist with certain tasks like assisting with EKGs.
The Life of a CNA
If you'd like to hear a bit more about being a CNA, take a look into the life of real-life CNA Ashley Taylor.
Benefits of Being a CNA
Why become a Certified Nursing Assistant? Becoming a CNA comes along with great benefits besides good insurance and good pay. Giving back to the community and helping others is one of the best perks of being a nursing assistant. Other perks include job stability, flexibility, affordability, continuing education, variety, and opportunity to travel. Let's explore some of these perks.
One of the perks is job stability. Recently there has been an increase in demand for CNAs in the workforce. It's not hard to find CNA position openings when applying for jobs. Another great perk is flexibility. As mentioned earlier, there are a lot of different CNA shifts available to fit different schedules. Nurses have the ability to choose what shifts they want when applying.
Affordability is another awesome perk of becoming a CNA. There are education advancement programs offered to nurses through tuition assistance programs. This is a great way to build experience and skills for a resume. Continuing education is the other perk worth mentioning. Certified Nursing Assistants can advance their career and degree to LPN, RN, or BSN. There are a variety and numerous online nursing programs online and at colleges or universities. We can help you find CNA classes near you if you're interested in getting started down the career path of a CNA.
Besides there being a variety of work shifts and hours, there is also a variety in an everyday work shift. There will be new tasks and patients to care for each day. The patients' needs will change every day as well. Every day is new and different. There is also an opportunity to travel. Besides working in a nursing home or hospital, there are also contract positions available to nurses as well. Nurses can travel the country while being a certified nurse! There is also ways to explore other areas of expertise in the nursing field while traveling.