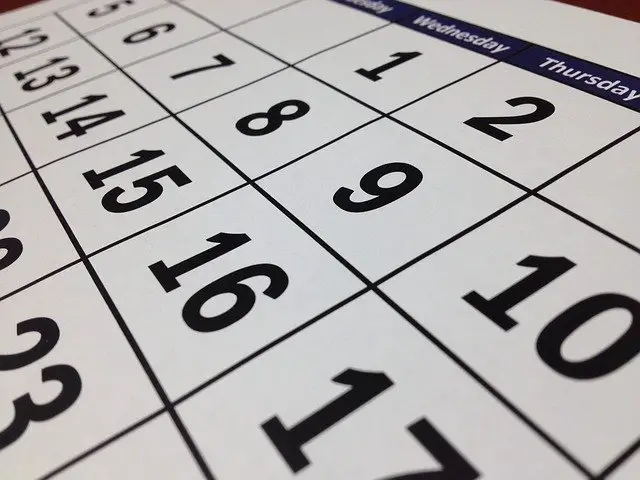 CNA week is a special time set aside annually to celebrate and recognize the important work that CNAs do all year long. During this week, other healthcare providers, family and friends, and even patients can show their appreciation for their favorite CNAs. This week also gives the opportunity to observe the wonderful work that CNAs have done for all the people they have taken care of throughout their careers. 

CNA week takes place each year in June. It begins on the Thursday of the second full week and lasts for 7 days. The official dates for CNA Week in the upcoming years are as follows;
2023: June 15-21

2024: June 13-19

2025: June 12-18
During this time, you will have the opportunity to acknowledge the fundamental role that CNAs play within any healthcare facility and the increased quality of life they provide to their patients. Continue reading to discover how CNA week first began and some of the most popular ways to recognize the important work they do on a daily basis. 
History of CNA Week
The certified nursing assistant profession officially began around the time of World War I. Around this time in 1914, there was a high demand for care to treat wounded soldiers. Because of the amount of care needed, volunteer nurse aide services were started by the American Red Cross. These first CNA's worked alongside army nurses treating soldiers and filling empty positions in hospitals throughout reserves, bases, and even civilian hospitals. This was one of the first times that CNAs were truly recognized and praised for their strength and courage as caregivers and advocates for their patients. 
Over the next 60 years, CNAs were continuously called to action, proving over and over again their dedication and commitment to their profession. Soon people realized the crucial job that CNAs perform, leading to the development of CNA week. 
Certified nursing assistants have had a national day of appreciation since 1977. This special day is then followed by a full week of celebrations. 
4 Ways to Celebrate CNA Week
There are many ways to honor CNAs and to show how much you value them. Recognizing your employees for the hard work they do can not only show them your appreciation, but it can also be a significant morale booster. Appreciation can be shown to CNAs in a variety of ways. It can be shown by not only employees and supervisors, but also by patients and family members. 
Value Their Work Everyday
First you can begin by showing your CNAs respect on a daily basis. It's important to recognize the tough job they do and find ways to show how much you value their work. By doing this, you are also raising standards and improving the attitudes of your staff. A simple "thank you" goes a long way!
Make CNA Week a Facility Wide Event
You can show appreciation to staff by including everyone within your facility. Take the week and brag a bit about your staff and the incredible job they do. This can be done by purchasing balloons, "thank you" cards, and cakes, or other treats for the office. You can also hang posters or even make social media and newspaper advertisements to showcase some of the hard work your CNAs do. 
Other ways you can boost morale for your staff and show appreciation are special lunch events during work hours, offering longer lunch breaks, and even raffles. 
Individually Recognize Each CNA 
Who are these wonderful people who give so much each day? Take a moment to share your appreciation for them with everyone, or if time allows, meet with them personally to relay your gratitude. It's always good to recognize each person individually. 

Give a Gift
While some prefer to simply leave a thoughtful, personalized card filled with words of appreciation, others prefer to give small gifts. Popular gifts for CNAs include:
Gift cards

T-shirts

Offering an extra vacation day

Homemade gifts

Pens

Monetary bonus

Coffee cups

Spa gift certificates 

Gift baskets
Although CNA week gives a specific time to celebrate and honor their vital work and dedication, it is important to also show them appreciation and respect all year long. CNAs devote their lives to care for their patients and help them through the challenges they face on a daily basis. It doesn't take much to let them know how appreciated they are.