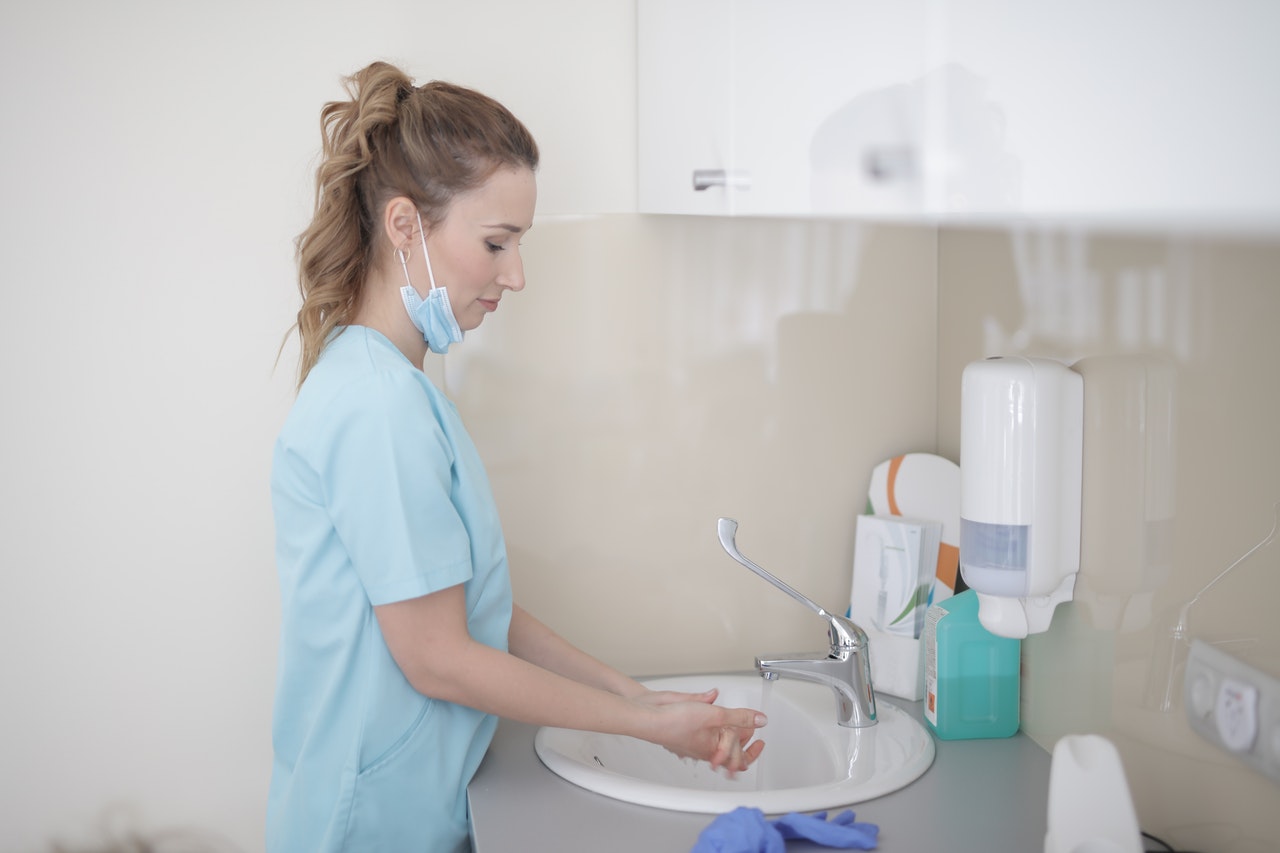 Coworkers often develop opinions about their employees before even speaking to them. First impressions are so important and can set a tone for a positive work relationship with other employees. Research has even shown that appearance can have an effect on how trustworthy others think you are. Dressing clean and professional every day can land you the respect you deserve while taking on such an important career. 
CNA Clinical Dress Code
While starting a program as a CNA, you will be given a specific dress code to follow during your clinical rotations. How you present yourself at clinical can have a direct effect on your CNA career. 
While specific colors for clinical may be mandated, the dress code is often similar in comparison to other CNAs and includes clean, appropriate scrubs and minimal accessories. 
CNA Scrubs
Your CNA uniform is an essential part of your career. In today's day and age, almost all nursing facilities will require their CNA employees to wear scrubs. Scrubs are used for a multitude of reasons including;
Mobility – It is important to have a full range of motion while working as a CNA because it is a very physical job. You will have duties that include lifting, repositioning, and transferring patients.

Protection – You will often come in contact with other people's bodily fluids while caring for them. Scrubs cover a wide area of your body to help protect you from the germs that can be transmitted while working. 

And comfort – While working as a CNA, you will spend many hours on your feet caring for others. Comfort is vital to do your job properly. 
Dress Code for CNAs
While many facilities will give their employees the freedom to choose their own CNA outfit like the types of scrubs they want to wear, some will have specific dress code rules to be followed. While it may seem tedious, this dress code should be carefully followed as they set their rules for specific reasons. Following this dress code can make the impression that you are a professional. Professionalism is important in any facility. 
Some facilities may require each division of health care staff to wear a certain color. For example, all registered nurses might wear green, while the CNA scrub color might be navy blue. This can help others to determine the hierarchy of nursing staff. 
If you are lucky enough to work at a facility that allows you to choose your own scrubs, be sure to choose ones that are appropriate for the patients you will be taking care of. For instance, if you work in a pediatric nursing facility, choosing scrubs that have popular children's characters and bright colors on them can help your patients feel more comfortable while you are caring for them. 
Hygiene
Always present yourself in a clean and hygienic manner. This is essential for the safety and well-being of not just you, but of all the patients and staff you come in contact with inside your work environment. Although you may be working long hours and some shifts may be back to back, it is vital that you thoroughly disinfect your scrubs in between shifts to reduce the transmission of any germs and bacteria that may be lingering on your clothes. Your scrubs should be free of any stains and wrinkles. 
Your shoes should also be cleaned and disinfected daily to avoid contamination. In addition, be sure that your shoes aren't carrying any foul odors. This can make everyone uncomfortable. 
Accessorizing
Too many accessories can also make you appear unprofessional. Some accessories may even be considered hazardous. By minimizing your accessories, you will promote confidence in your abilities as a CNA. Some things to avoid include:
Long, painted fingernails – Long fingernails can easily carry bacteria underneath them.

Chunky accessories – These can get in the way when caring for patients. 

Loose hanging jewelry – Some jewelry can become a hazard for you when working with confused residents. 
While working as a CNA is about more than appearances, the benefits of presenting yourself professionally every day are endless. Your appearance directly reflects the level of respect and confidence you can obtain and is essential to your success as a CNA.