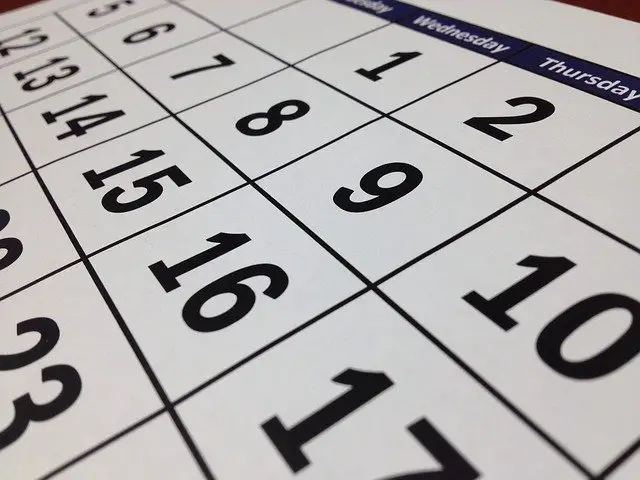 CNA Classes are a Minimum of 75 Hours
CNAs must typically undergo a minimum of 75 hours of training for both the classroom and clinical instruction. A CNA, or certified nursing assistant, is a vital role on any nursing team. A CNA provides direct care to patients while under the careful supervision of a nurse. They play an integral part of a healthcare team by assisting with physical and sometimes complicated responsibilities for patient care. Some of these responsibilities include feeding, bathing, repositioning, and transferring patients. To become a CNA, you must go through a state certified CNA training course. The length of these classes, while typically around 75 hours, can vary from state to state. 

How Long Is A CNA Program?
Because a CNA is considered an entry level job with a nurse overseeing work, the requirements for certification are not as lengthy and demanding as some of the other education requirements in the healthcare field. The United States government has passed a federal law stating that the obligatory training hours to become a CNA are set at a minimum of 75 hours. This 75 hour requirement must consist of at least 24 hours of hands-on clinical experience and 51 classroom hours. 
How long it takes to get your CNA license largely depends on your program and state. Although 75 hours are required, many courses may take up to 120 hours to complete full instruction Depending on the type of program you choose and the type of facility you plan to pursue a career in, instruction will be completed within 4-12 weeks. 
Steps to Become a CNA
The steps to become a CNA are pretty simple and are usually broken up into three parts in standard CNA instruction programs, and have an impact how long long CNA classes last for a candidate. An aspiring CNA must then successfully complete their states' CNA Exam. The CNA then will need to register and stay up to date with their state's CNA Registry. The three training steps are:
Theory/Classroom Learning

Lab Instruction

Clinical Experience
Upon successful completion of a program, students will be eligible to then sit for the certified nursing assistant competency exam. 
Theory and Classroom Learning
During the theory part of instruction, students will be introduced to many of the aspects of patient care. These include subjects such as basic fundamentals, patient safety, infection control, providing direct patient care, documentation, cognitive function, end of life care, and legal/ethical issues. This first step is an integral part of the training process and lays the groundwork for all the training that continues after.
Lab Instruction
Next comes the lab portion of CNA classes. This hands on training teaches direct patient care by often practicing on other students or instructors. Students will get the change to practice taking vital signs such as respiratory rate, pulse rate, temperature, and even blood pressure. They will also get the chance to practice repositioning and transferring patients, and personal care such as feeding, bathing, and grooming. This not only helps students to become comfortable in performing these tasks, but it also gives them a chance to empathize with how a patient may feel while being cared for. 
Clinical Experience
After the lab work, students will get the chance to practice all their new learned skills on real patients in a clinical setting while under the careful eye of their instructors. This is usually done in a long-term care facility that has been approved by the state. Students will usually begin with just 1 or 2 patients and work their way up to a full patient load. 

Competency Exam
Finally, students will be eligible to sit for the National Nurse Aide Assessment Program examination. Although there are some states that do not require an assessment, most states require trainees to pass this exam. The exam consists of several parts including a written component, an oral component, and a demonstration component. Successful completion of this exam will provide the trainees with a CNA license. A CNA license is essential and will often be required to apply and accept some jobs. 
Types of CNA Instruction
The types of CNA instruction available can vary by state. In some states, CNAs can train while on the job. Other states require a more formal schedule of coursework to be completed in order to become a CNA. Formal CNA instructional courses can take place in vocational schools, community colleges, and even in some high schools. Formal classes can also take place in hospitals and nursing homes. Some hospitals and nursing homes even offer training as a CNA in exchange for working within their facility for several years. This formal work will be a combination of hands-on clinical instruction and theory learning within a classroom. 
Some states also offer the option of an online CNA course. These courses give the flexible option to learn all the theoretical topics within the comfort of their own home. In addition to the online coursework, students will also need to practice in a clinical setting under the direction of an RN to complete their training. 
No matter the type of CNA education that is chosen, they all lead to the same outcome-a well-rounded and competent certified nursing assistant. The state, type of CNA program and breakdown of classroom, lab and clinical hours will impact how long CNA classes last for a candidate. 
Certified nursing assistants do an incredibly important job. The job of a CNA is also a great stepping stone in a medical career path. With the option to complete training in as little as 4 weeks, becoming a CNA is a great opportunity. Explore nearby classes or the CNA certification requirements in your state to start the journey to a rewarding and compassionate service of healthcare.