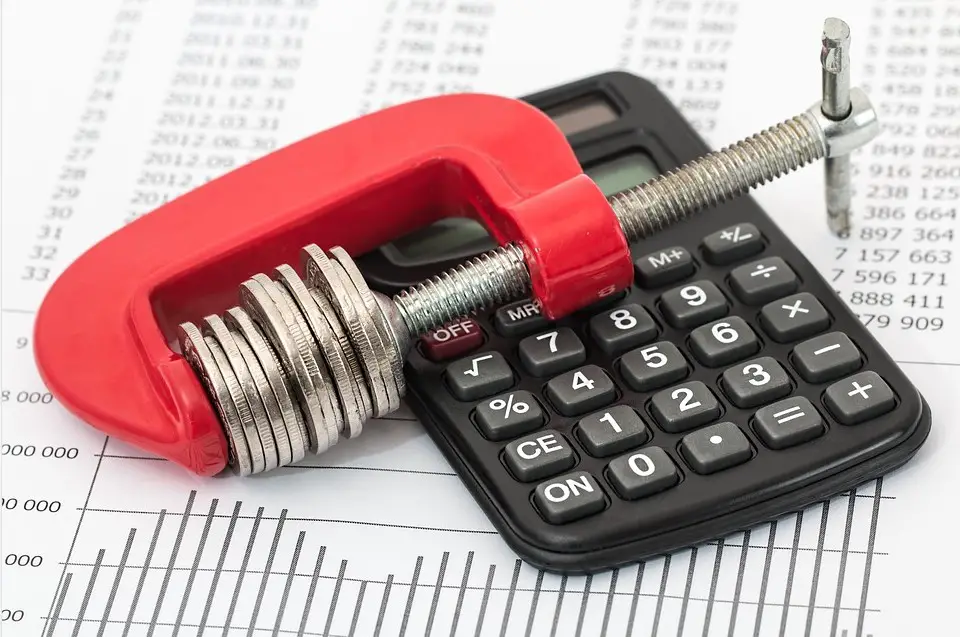 A CNA is a Certified Nursing Assistant. You're likely aware of that if you've made it to this page, but we have more details on the position if you'd like to learn
what a CNA does
. To become a CNA you need to complete a state certified program which will allow you to earn your license. It doesn't cost as much to take a CNA certification program as it does to get trained to become an
LPN or an RN
. Those higher level nursing positions require more schooling, thus the higher commitment of both time and money to earn those designations. That said, paying for a CNA program can still be a challenge for students. CNA courses also entail some hidden costs.
Where Are CNA Classes Offered?
CNA program courses
are offered at a wide variety of places. You can get the classes at many career colleges, community colleges as well as the American Red Cross. Tuition does vary from provider to provider, as well as by your location. What's important to remember is that there are other expenses besides the tuition you will need to account for.
Program Supplies
Most of the CNA programs include a list of supplies that students will be required to purchase before they start any classes.
What do we mean when we say that supplies are needed? Supplies can include textbooks or DVDs for the classes. They also include the scrubs. Tennis shoes that won't slip (they're called "non-slip") are considered to be supplies. Students might need a watch that has a second hand. You'll probably need a stethoscope. You'll also need pens, pencils, and notebooks. You'll need a highlighter. When you check with the institution that is offering the program, they'll tell you what you need and what you'll be expected to buy.
Medical Exam
Before students can work as CNAs, they'll need to undergo a physical exam that shows that the student is physically capable of meeting the job's requirements. They'll also need to be able to prove that their immunizations are up to date and that they've passed a TB test. The costs for all this testing will vary from state to state.
Criminal Background Check
Certified Nursing Assistants are usually required to undergo criminal background checks. Such checks will typically cost about $40.00. Prospective CNAs may have to undergo additional background checks as well depending on their program or location.
Certification Exams
Every state requires that nursing assistants have to be certified before they can work as CNAs. This means that students have to pass the certification exam. You should expect to pay anywhere from $90.00 to $105.00 for the exam. Be aware that the cost varies from state to state.
Miscellaneous Fees
Some places charge additional fees. They may require lab fees. They might ask students to pay an application fee. Be sure that you ask the institution you plan to attend what miscellaneous fees they charge.
Transportation
You must factor in how much it'll cost you to take the classes in terms of transportation. Students might need to take a bus. Check the bus schedule. Make sure that buses will be running when you need to go to and from class. Even if you plan to drive, you need to think about the price of gas. There are also other things to consider. You need to think about the maintenance costs. Cars will need repairs. They need oil changes. They need tires at times.
Childcare
You may need to arrange for childcare while you're in class. When you're taking classes, children aren't allowed. when you're taking clinicals, you can't bring the kids. Let's say you leave the kids with your parents or another relative. Maybe you leave them with a friend. No matter what, have a backup plan. Sometimes that relative or friend just can't take the kids. Make sure you have someone else lines up. You don't want to have to miss classes because you don't have anywhere for the kids to go. You can't miss many classes and you certainly can't miss clinicals.
How Do You Pay for CNA Classes?
Like any educational program, to become a CNA you could pay out of your own pocket. However, many aspiring CNAs don't have the cash on hand to personally pay the full price of classes along with the additional expenses listed above. Fortunately, there are some other options to help you become a CNA.
Your Employer Might Pay
Students will sometimes find a medical employer that is willing to pay to get their people trained. They sometimes offer on-the-job experience to prepare employees for their CNA Certification. That means you get a job once you've been certified. The "catch" here is that in exchange for paying to get you certified, you have to work for them for a certain length of time.
WIA Funding
WIA stands for
Workforce and Innovation Opportunity Act
. It's a Federal program that offers financial help and certification programs for qualified students. The institution you're planning to attend will have information about that.
Medicare or Medicaid Reimbursement
Places that get funding form Medicare and Medicaid have to pay for CNA classes for their employees. That's a law. In addition, if you get hired by a facility that gets funded by Medicare or Medicaid within 12 months of being certified, you could get reimbursed for some of your costs.
Grants or Scholarships
The institution you're attending or planning to attend can give you information on available grants and scholarships. This very site offers a CNA scholarship which you can apply to. There are also a long list of websites that will help you find grants an scholarships. A simple Google search can help you find opportunities here.
Student Loans
The place where you plan to take classes can also help with information about available student loans.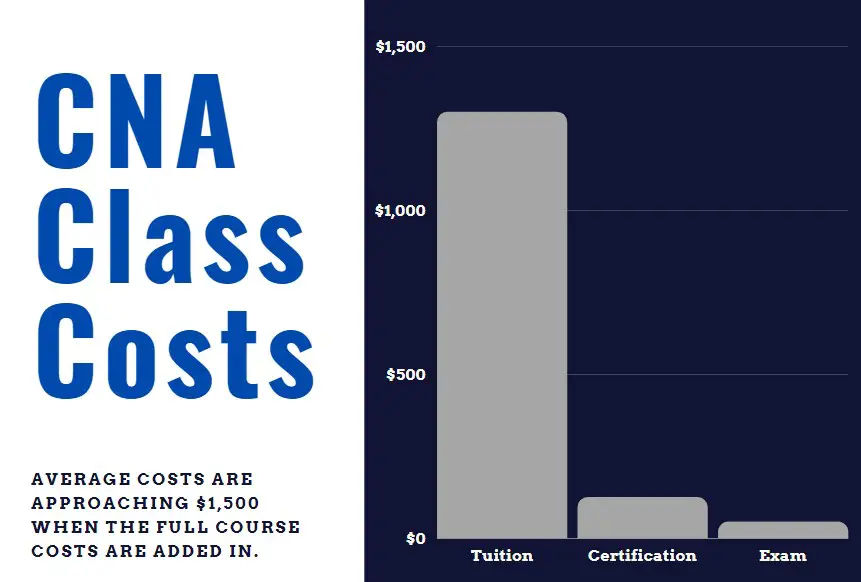 How Much Do CNA Classes Cost?
That's a good question. There are a lot of variables involved, as we mentioned previously, but on average, the cost of CNA classes is around $1,500. However you are able to pay for your classes, it's important to know that the outlook for finding work as a CNA is incredibly strong.  The employment outlook for this profession is very bright. The Bureau of Labor Statistics projects 8% growth for CNA jobs through 2029.